Welcome
The Town of LeRoy provides efficient, accurate, and professional information and services to the community while respecting its small town character and quality of life.  We keep the publics trust through open and responsive government.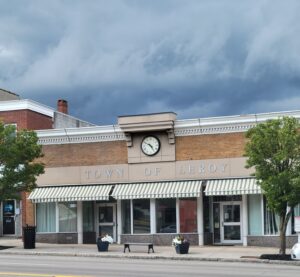 GENESEE COUNTY
PUBLIC NOTICE
NOTICE   OF   FILING   TENTATIVE   ASSESSMENT   ROLL 
(Pursuant to Section 506 of the Real Property Tax Law) 
Notice is hereby given that the Assessor has completed the TENTATIVE Assessment Roll for the 
_____Town____ of _____LeRoy___ in the County of Genesee for the year _2023____.   The Roll is on file and may be seen here, or on the Town of LeRoy website, and on the Genesee County PROS website; to be examined by any person until Grievance Day.   The Board of Assessment Review will hear complaints on: 
Monday June 5, 2023, from 4-8 PM at the Town Office, 48 Main Street, LeRoy. 
The Assessor will be in attendance with the Tentative Roll at the Town Clerk's office on: 
 May 10 from 11:00am-3:00 pm at the LeRoy Town Hall                      
 May 15 from 11:00am-5:00 pm at the LeRoy Town Hall                               
 May 17 from 11:00am-3:00 pm at the LeRoy Town Hall    
 Or by appointment   
If you choose, you may also complete the rp-524 Grievance form for submission at the Town Hall prior to Grievance Day. The form can be mailed or emailed to you.. 
In accordance with Section 526 of the Real Property Tax Law, a publication containing the  
procedures for contesting an assessment is available at the Assessor's Office. 
DATE _April 26, 2023
James Kirsch
ASSESSOR 
TOWN/Village of LEROY